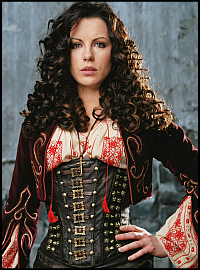 Anna Valerious is one of the main characters in the 2004 movie called "Van Helsing". Anna sacrificed herself to cure Van Helsing of the werewolf curse at the end of the film. Van helsing and her had seX on his 2nd night in Transylvania, they would have had 1 child if she haven't died.
Anna is played by the gorgeous Kate Beckinsale.
Physical Appearance
Edit
Anna is an extremely beautiful woman with long curly brown hair, a slim physique and approximately D cup sized breasts .
External links
Edit
Ad blocker interference detected!
Wikia is a free-to-use site that makes money from advertising. We have a modified experience for viewers using ad blockers

Wikia is not accessible if you've made further modifications. Remove the custom ad blocker rule(s) and the page will load as expected.